Core Competencies
System & Software Engineering
The Principals in our company have provided system and software engineering services to industry leaders, including Lockheed Martin, Computer Sciences Corporation, Boeing North America, Honeywell, GTE, NASA, the Naval Research Laboratory, the Department of Energy and the Naval Reactors Program.
Program Management
Our management team has practical experience at both leading and participating in T&M, CPAF, CPFF, and FFP contracts. We have successfully managed cost and schedule on programs involving multi-site coordination without exceeding approved variances.
Large-scale Distributed Systems
The design and development of large-scale distributed systems with centralized control elements forms the foundation of our experience. These systems require a detailed understanding of network and inter-network latencies, and the ripple effect these have on mission-critical data processing functions.
Systems Integration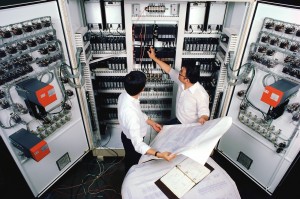 Industry is moving away from custom, monolithic systems towards COTS-based distributed solutions, and there is an increased demand for experienced system integrators. Cost-effective solutions typically require a combination of COTS and mission-unique development elements. Integration of these elements requires practical and experienced engineering. Our engineers have seamlessly integrated COTS and custom sub-systems into unified, user-friendly solutions.